At Simply Maid OK, we take house cleaning seriously. We understand that a home is more than just four walls and a roof, it's a place where memories are made and treasured. That's why our residential cleaning service treats your home like family. Our team of trained professionals strive to provide the best possible service, so that you can spend more time enjoying your home and less time worrying about cleaning. With our team, you can rest assured knowing that your home is in good hands.
We're Local
Simply Maid OK is a local cleaning service in Bartlesville, OK and surrounding areas.
We provide house cleaning services to Bartlesville, Owasso, Copan, Skiatook, Dewey, Nowata County and surrounding areas. Whether you're looking for a reliable house cleaning company near your home or a professional residential cleaning service in Skiatook, Simply Maid OK is here to help! We understand that it can be difficult to find a local house cleaning service you can trust, but we take pride in being a reliable and personable local house cleaning company. Our team of trained professionals are dedicated to making your life easier by providing quality and consistent cleaning services to homes across Nowata County. Reach out to us today to experience the Simply Maid OK difference!
We're Personable
At Simply Maid OK, our clients are very close to our hearts.
We understand that the house cleaning in Bartlesville, Copan, Owasso and other locations needs of each of our customers is unique and we take that into consideration when delivering our services. Our team of residential cleaning professionals in Skiatook and Dewey will work with you to customize a service plan that meets your needs.
We strive to provide the highest quality house cleaning company Nowata OK and make sure that every customer is completely satisfied with our service.
Our goal is always to make your life easier by simplifying the chore of house cleaning. Our staff treats your home just like family. We're honored to be so loved by our clients. Here's what some of our clients have said on our Google Reviews page about using our residential cleaning services:
"Called and they were able to get out same week. DeDe and Dacia knocked it out of the park. Our house was amazingly clean. It is obvious they pay attention to the details, not just a rush job to get it done. So nice to come home to a freshly cleaned house," – Scott T.
"It's difficult to choose someone to help with cleaning your home. I would recommend Simply Maid OK to anyone! Love the service, love my house, they were courteous, professional and so hard working. I appreciate the diligence and I appreciate the improvement in my stress level! Love the job they did!" – Tammy M.
We're Professional
At Simply Maid OK, we understand that you want your home to look and feel its best.
That's why we only hire highly trained professional cleaning teams who work together like family to treat your home like one of our own. We also use the best and safest cleaning products to keep your home spotless. On top of that, we're also pet-friendly! We love animals of all kinds, so if you need recurring house cleaning services or a one-time deep clean in Copan, Owasso, Skiatook, or Dewey, we're here to help make your life easier.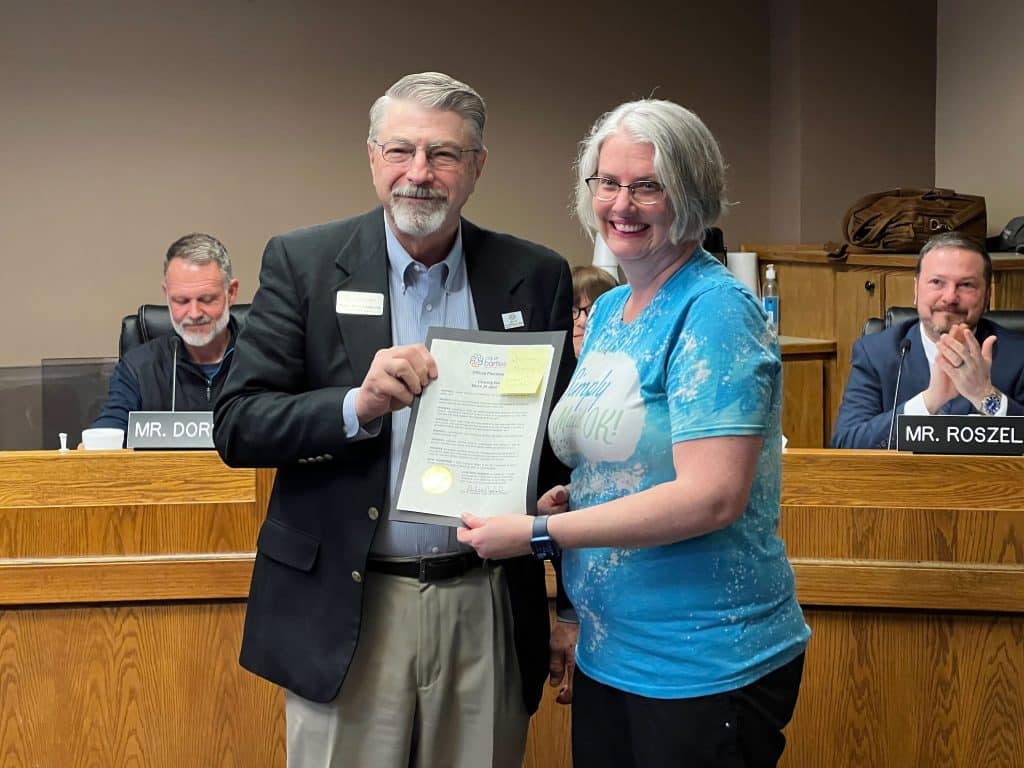 We're here to make your life easier
Stephanie Ramsey founded Simply Maid OK with one mission in mind: to take some of the chores off of families' plates.
Stephanie understands how busy life can be, and the last thing anyone wants is to have to worry about cleaning their home. That's why Simply Maid OK provides high quality, professional house cleaning services in Copan, Owasso, Skiatook, Dewey, and more. Plus, all work is 100% guaranteed. If you are not completely satisfied with the job, Simply Maid OK will come back within 24 hours and take care of it free of charge.
Simply Maid OK makes it easy for families to save time and money.
You can finally spend your weekends doing something you enjoy instead of worrying about house cleaning. And you won't have to worry about breaking the bank – Simply Maid OK offers competitive rates on all of our services.
So don't wait any longer! Contact Simply Maid OK for all of your residential cleaning needs in Copan, Owasso, Skiatook, Dewey and surrounding areas and enjoy the benefits of a hassle-free lifestyle today. Call (918) 770-6346, email Clean@SimplyMaidOK.com or request a free quote online.